C-Level Executives Email List
Our highly responsive C-Level Executives Email List connects you with most sought-after business officials across industries. Power up your marketing campaigns with our mailing database.
Increase Business ROI with Contact Data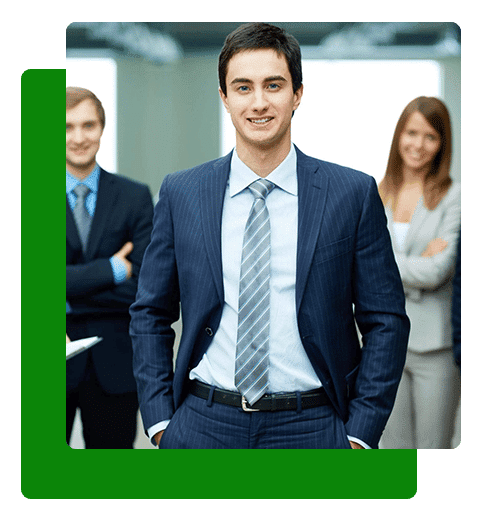 Build a Healthy Network of Business Contacts with our C-Level Executives Email List
Getting in touch with C-Level Executives and decision-makers of any organization is quite valuable for businesses. If you can convince them to invest in your products and services, then you can achieve huge profits. However, such high-profile professionals are quite busy, and you may face difficulties in grabbing their attention. Enter Infyzoom – a data provider that helps you instantly connect with the upper management professionals and send them your personalized messages. We have crafted a comprehensive and highly responsive C-Level Executives Email List that you can use for any kind of marketing campaign.
Infzoom has a dedicated team of data scientists and researchers who deep-dive into various authorized sources to acquire the right information for our C-Level Executives Email List. Some of the top sources include government records, corporate registers, yellow pages, events, magazines, journals, and websites. Our critical marketing information doesn't pause at first name, last name, and email address but also includes phone number, job title, fax number, SIC code, postal address, and social media profile links. Several companies trust us for providing reliable data and effectively use our C-Level Executives mailing database to drive better marketing strategies. Now is the right time to avail of our marketing solutions and reach your target audience in one go.
Our C-Level Executives Mailing Database Makes Customer Acquisition Smarter
At Infyzoom, offering our clients a highly responsive email list is a top priority. We do not compromise the quality of our C-Level Executives contact database and include only those contacts who are most likely to buy your products. Data inaccuracy is never an issue with us as we review our marketing list every 30 to 45 days. The data experts look for any redundant information, remove them, and also append the existing list with fresh contacts. We understand that every business has its unique requirements and a fixed budget to spend on its marketing campaigns. So we offer our contact marketing database at affordable prices that suit your budget and offer customization options for varying business needs.
Our C-Level Executives Email List can be segmented based on various data attributes like geographic location, company size, job title, revenue size, SIC Code, industry, and so on. We go the greater mile to ensure that our data is best suited for your multi-channel marketing campaigns. So whether you are launching a new product, looking to foster customer relationships, identifying new business models, expanding overseas, or seeking innovation as a long-term business strategy, our marketing list will help you drive impressive results.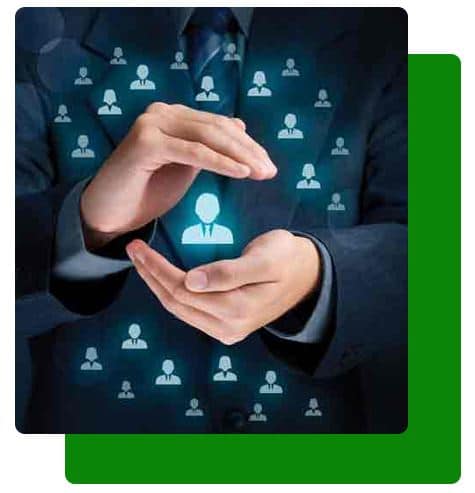 Why Avail of Infyzoom C-Level Executives Mailing List?
Finding reliable email data can be complicated, but not with Infyzoom's comprehensive mailing database. We strive to provide you with the best-in-class marketing solutions that can power up your advertising campaigns and fuel growth in your short-term and long-term business ventures alike. Our emphasis on maintaining a higher level of quality for the C-Level Executives marketing list to help you communicate with your target audience makes us quite unique from other data providers in the market. Our affordable services have helped many companies to build their brand and generate more sales-ready leads through effective communication.

100%

Verified Email Contacts List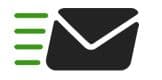 90%

Guaranteed Email Deliverability

Increase your Engagement with Quality Leads

Email list Regularly Updated with Fresh Contacts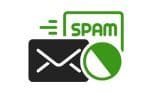 GDPR and Anti-Spam Law Compliant
Here's a sneak peek into what our Email List Involves and the Total Records we Maintain for them
| Mailing Database | Total Records |
| --- | --- |
| C Level Executives Email List | 25,450 |
| Industry Wise Email List | 43,500 |
| International Mailing List | 35,590 |
| Professionals Email List | 47,690 |
| Healthcare Email List | 56,230 |
| Mailing Database | Total Records |
| --- | --- |
| Small Business Owners List | 85,440 |
| IT Services Industry List | 76,870 |
| Technology Users List | 49,760 |
| Decision Makers List | 55,420 |
| Event Organizers List | 54,350 |
Trust Us with Business While We take Care of the Rest
Our sole objective is to deliver quality services that drive growth and felicitates expansion of your healthcare business.